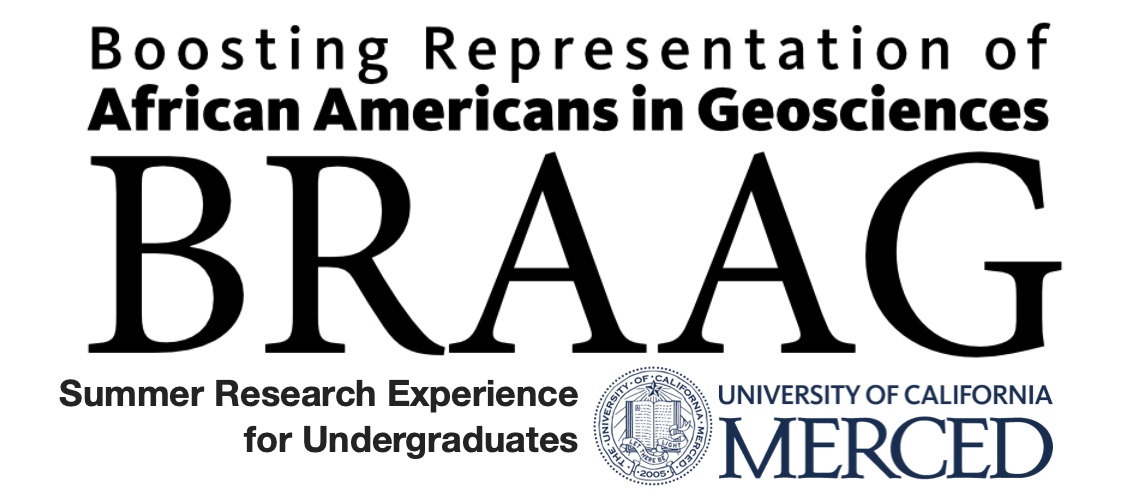 Geoscience is one of the least diverse fields in the United States, even within STEMM (Science, Technology, Engineering, Mathematics, and Medicine). The University of California (UC), Merced – Historically Black College and University (UCM-HBCU) partnership—"Boosting Representation of African-Americans in the Geosciences" (BRAAG)—aims to contribute to changing the trajectory of representation of African-Americans (AA) in the geosciences in the UC system and beyond.
The BRAAG partnership will improve the representation of Black people in the geosciences by recruiting students from three HBCUs -- Kentucky State University, Tennesse State University, and Howard University. At UC Merced, we will provide HBCU students with an immersive and enriching research experience over eight weeks, along with multi-tiered mentoring and sponsoring of the students we recruit long after they complete their summer research at UC Merced.
Dates: June 6 - August 5, 2022.
Eligibility: To be eligible for BRAAG @ UC Merced applicants must be: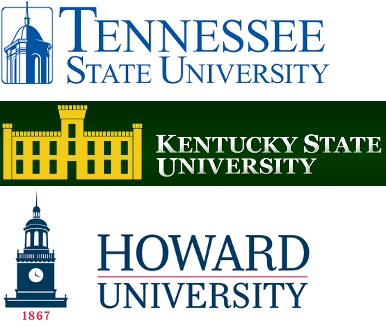 enrolled at Kentucky State University, Tennesse State University, or Howard University, and must be at least second year as of Fall 2021,
in good academic standing,
majoring in Geosciences, Earth Sciences, Environmental Sciences, or related areas,
Graduating seniors are eligible to apply. But, because the program's mentoring activities will extend through the 2022 Academic Year, preference may be given to students who will still be enrolled in their undergraduate program in the Fall 2022 semester.
Stipend: Students participating in BRAAG will receive a stipend of $5,000 for the 9-week program. Room and board will be provided. Students will be housed in double occupancy in a dorm on UC Merced's campus and a meal plan will be provided. The cost of travel to and from Merced will be covered by our program. 
Application Deadline: Application review will begin February 13th. 
Application Materials: All application materials must be submitted electronically (see link below) and should include: 
Unofficial Transcript(s),
Resume or Curriculum Vitae (CV),
Personal statement (approx. 500 words) addressing why you want to participate in the program, your future career goals, and how participating in this program will help you achieve your career goals,
Contact info for 2 references (they will only be contacted if you are a finalist)

Participating Faculty and Research areas: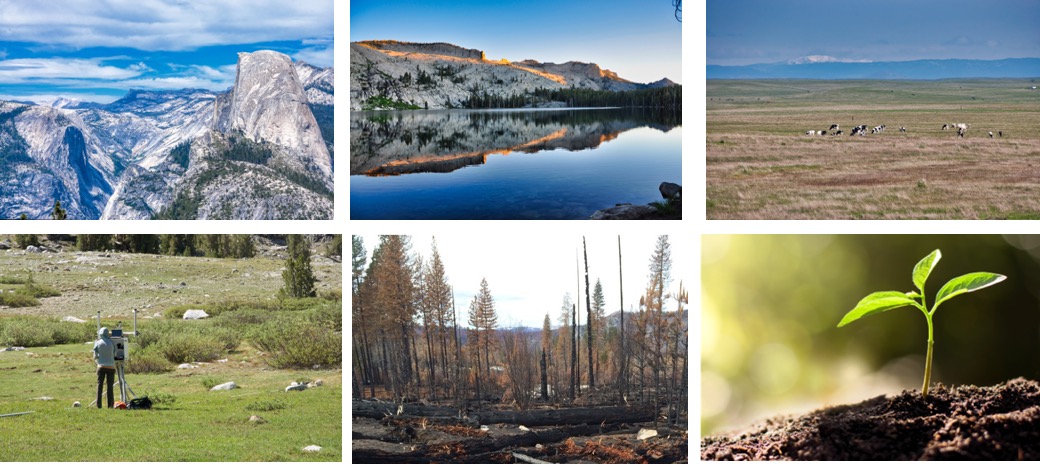 Questions: Please contact Stephany Chacon (schacon6@ucmerced.edu) and Teamrat A. Ghezzehei (TAGhezzehei@ucmerced.edu).
Program flyer